Introduction of ISO 14001:2015 Certification's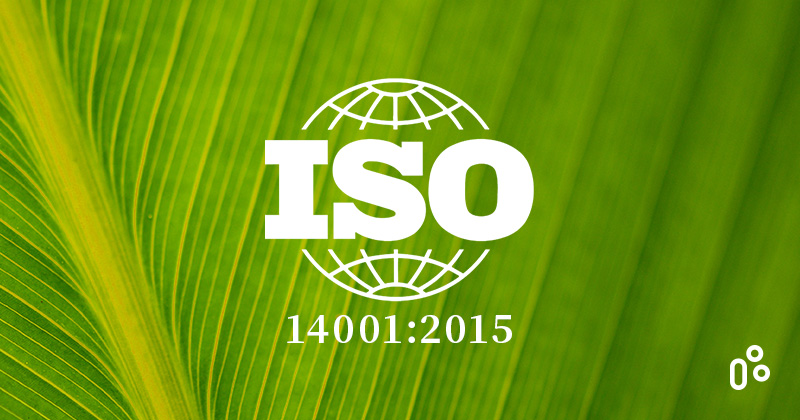 ISO 14001:2015
ISO 14001:2015 Certification
Introduction of ISO 14001:2015 certification:
Fast growing era of Industrialization has created environment risk in different aspect. Considering Global Warming Risk, all the countries have to fulfill its environment commitment. Considering Environmental Crisis,
ISO
have issued
ISO 14001:2015
Standards to deal with environmental issues globally.
Adaption of ISO 14001:2015 should be a strategic Decision of any Organization; Design & Implementation & time required is mainly depend on the following factor
Present Policy, Procedure & Practice
Organizational Environmental Issue
Environmental Objective of organisation
Scope (Activities, Products or Services) of EMS of Organisation
Environmental Impact Aspect of organisation
Legal & Regulatory Requirement
Benefit of ISO 14001:2015 Certification:
Considering today world concern of global warming and environmental aspect, each country have its commitment towards environmental issues. In such scenario EMS Certification help organisation in much way, some of these may be as below:
ISO 14001:2015
helps Organisation to reduce waste handling cost.
Reduces environmental liability risks
ISO 14001:2015Â
increases profitability by saving energy & better utilization of natural resources.
ISO 14001:2015Â
Enhance branding of Organization.
Continual improvement of environmental performances.
Process through PDCA (plan Do Check Act)
EMS Certification also help to Increase Profitability
EMS helps business to ensure better compliance of legal & regulatory requirement.
Roadmap for QMS ISO 14001:2015:
Roadmap and plan for
ISO 14001::2015
Certification basically depend on various factors, but mainly following are the main factors of the
EMS
-
ISO 14001:2015
Identify the applicability of ISO 14001:2015 to your organisation.
Make Decision for ISO Implementation/Certification.
Get skilled team or hire services of consultant.
Identify GAP Analysis.
Make Implementation Plan.
Opt PDCA [Plan-Do-Check-Act] cycle.
Design, implement, aware about the Environmental Policy, Environmental Objectives, Impact Aspect Study & Documentation
Establish & evaluate the system and procedure.
Identify the boundaries of the management system and produce documented procedures as required.
Ensure these procedures are suitable and adhered to the requirements.
Once developed, internal audits are needed to ensure the system carries on working.
ISO 14001:2015 CERTIFICATION PROCESS
1

Application to TNV

& Quotation.

2

Review of Application

3

Agreement between TNV & Client.

4

Stage-1 Audit

5

Stage-2 Audit

6

Surveillance Audit.

7

Special Audit (if required)

8

Extension Audit.
Cost of ISO 14001:2015 Certification Services:
What is the cost of an audit to ISO 14001:2015?
Charges for ISO 14001:2015 Certification
may depend on the size, location, Complexity of operation, Processes and its inter-relevance.
TNV
produces a guidance price list based on company nature & size. For a Quotation to
apply for ISO
please get in touch with us either by sending your inquiry through mail to
info@arvisa.in
or Cell: +91-9140504700. There are mainly three type of charges applicable for
ISO Certification Services
:
| | | | |
| --- | --- | --- | --- |
| Audit Fees | Man Days basis | Nature | Variable |
| Registration fees | Depending on number of offices & Size | Nature | Variable |
| Other Expenses | Like Travel, Hotels & Misc. Exp | Nature | Variable (Actual basis) |
Integrated Management System:
QMS may be integrated with other similar standards, Family of the management system standards viz:
Contact Us:
If you plan to go for ISO Certification, you may ask for Quotation by providing your organization information in application form
you can download the application form available at the website or submit your inquiry through feedback. Alternatively you may send your inquiry through mail to
info@arvisa.in
or call us at Cell: +91-9140504700
Myth regarding ISO 14001:2015:
ISO 14001:2015 Standards are for big organization only.
ISO 14001:2015 Standards required Uniform Documentations for every organisation.
ISO 14001:2015 certification is a Product certification.
ISO 9000 & ISO 9004 are also certification
The incredible impact of ISO 9001 and ISO 14001 on organizational practices and on trade has stimulated the development of other ISO standards and deliverables that adapt the generic management system approach to specific sectors or aspects. Some of these are given below:
| | |
| --- | --- |
| Sector | Standard or series of standards |
| Automotive | ISO/TS 16949:2009 |
| Customer satisfaction | ISO 10002:2004, ISO/TS 10004:2010 |
| Education | IWA 2:2007 |
| Energy | ISO 50001, TC 242 |
| Food safety | ISO 22000:2005 |
| Information security | ISO/IEC 27001:2005 |
| Health care | IWA 1:2005 |
| Local government | IWA 4:2009 |
| Medical devices | ISO 13485:2003 |
| Petroleum and gas | ISO/TS 29001:2007 |
| Risk | ISO 31000:2009 |
| Ship recycling | ISO 30000:2009 |
| Supply chain security | ISO 28000:2007 |