Introduction of ISO 14001:2015 Certification's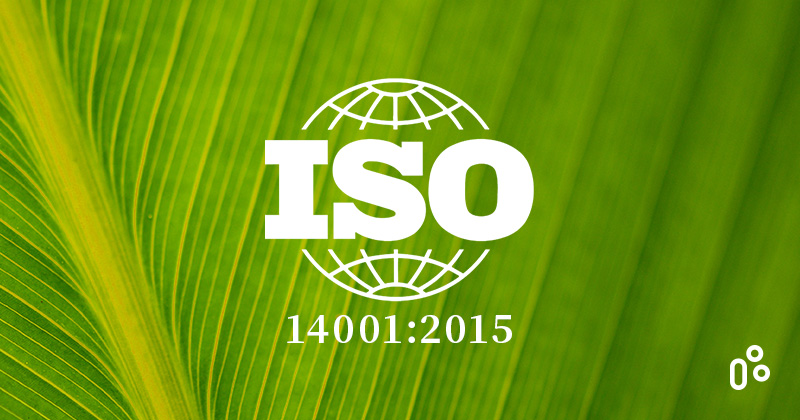 ISO 13485:2016
ISO 13485:2016
Structure of ISO 13485:
ISO 13485 is an internationally published standard that defines requirements within quality management systems for manufacturers, suppliers, contract service and distributors of medical devices and equipment. The main objective of the standard is to facilitate harmonized quality management system requirements for regulatory purposes within the medical devices sector. ISO 13485 Standard has been based on the requirements of ISO 9001 standard and has the same structure in terms of clauses. Even some clauses of ISO 13485 have been referred to ISO 9001. The ISO 13485 standard is for medical devices " quality management systems " requirements for regulatory purposes, is the basis for regulatory compliance in local and most global markets. Exporting medical Devices to various countries is mandatory. ISO 13485 Certification is an objective evidence of compliance of the requirements
Validating Your Quality Management System
Certifications build trust " a crucial factor when it comes to medical devices. EN ISO 13485 is the international standard for quality management systems for medical devices. We examine your quality management practices for medical devices, focusing on design and development, production, customer service, and assembly. Benefit from the positive effects of a quality management system: lean processes, efficient work flows, and international recognition.
Mandatory procedure in ISO 13485:
Please refer the newsletter of the TNV
In addition, the following standard sections of ISO 13485:2016 require 'the establishment of 10 mandatory documented procedures in addition to ISO 9001:2008 to define and control the requirements and practices of these operational areas:
7. Design & Development to ensure a controlled, consistent design and development process (Clause 7.3.1)
8. Purchasing Process to ensure the purchased product conforms to specified purchase requirements (Clause 7.4.1)
9. Particular Requirements for Sterile Medical Devices – to ensure validation of sterilization processes. (Clause 7.5.2.2)
10. Identification to ensure that devices returned are identified and distinguished from conforming product (Clause 7.5.3.1)
11. Traceability to define the extent of product traceability and the records that must be kept (Clause 7.5.3.2.1).
12. Preservation of Product to ensure the conformity of product during internal processing and delivery to the intended destination (Clause 7.5.5).
13. Control of Monitoring and Measuring Devices – to ensure that monitoring and measurement can be and is carried out consistently with the monitoring and measurement requirements (Clause 7.6)
14. Feedback – to ensure an adequate system to provide early warning of quality problems and for input into the CAR/PAR processes (Clause 8.2.1).
15. Analysis of Data – to ensure that data demonstrating the suitability and effectiveness of the quality management system is determined, collected and analyzed and to evaluate any improvements to QMS effectiveness (Clause 8.4).
16. Advisory Notices: Improvement, General – to address the issuance and implementation of advisory notices and notification to regulatory authorities, as required. Such procedures must be capable of implementation at any time. (Clause 8.5.1).
In addition, there are certain clauses that require documented procedures only under specific conditions as well as requirements that require documentation, but not necessarily a 'documented procedure'. These are:
17. Infrastructure When maintenance activities, or their lack, may affect product quality, documented requirement for such activities will be defined (Clause 6.3).
18. Work Environment When contact between personnel and the product or work environment may adversely affect product quality (Clause 6.4):
18.1 documented requirements for health, cleanliness and clothing of personnel will be defined
18.2Â If work environment conditions may adversely affect product quality:
18.2.1 documented requirements for work environment conditions and
18.2.2 documented procedures/work instructions to monitor and control work environment conditions
18.2.3 Document any special arrangements to control contaminated or potentially contaminated product so that other product, personnel or the work environment are not contaminated.
19 Planning of Product Realization Requirements for risk management throughout product realization will be documented. (Clause 7.1)
20 Review of Requirements Related to the Product Customer product requirements are defined and documented (Clause 7.2.2)
21 Control of Production & Service ProvisionThe documented procedures, requirements, work instructions and reference materials required to complete production and service activities in a controlled manner must be identified. (Clause 7.5.1.1)
22 Cleanliness of Product and Contamination ControlDocumented requirements for cleanliness of product, under the conditions defined in the standard. Please review for applicability. (Clause 7.5.1.2.1).
23 Installation ActivitiesCompare your product requirements to standard for applicability. For example, the application of a bandage would not be considered installation; however, if its application must be effected in a particular fashion in order to work properly, documented requirements may be needed. (Clause 7.5.1.2.2).
24 Validation of processes for Production and Service Provision Is computer software used that might affect product conformance to specified requirements? If so, documented procedures for software validation are required. (Clause 7.5.2.1)
Benefits at a Glance
EN ISO 13485 certification by the TNV Certification Pvt. Ltd. allows you to:
Expand market Access (Increase device sales by accessing more markets.)
Meet Regulatory Requirements
Brand Equity: Demonstrate that medical devices are produced safely & Communicate your high standards of quality
· Gain a competitive edge
ISO 13485 certification also help organization in :
Reducing operating costs
Establishing business credentials
Improved stakeholder relationships
Entering in global markets
Ensuring Legal compliance
Ensuring Customer satisfaction
Improving risk management
Integrated Services:
EN ISO 13485 certification with ISO 9001.
EN ISO 13485 certification with ISO 14001.
EN ISO 13485 certification with OHSAS 18001.
EN ISO 13485 certification with CE Compliance.
EN ISO 13485 certification for processing of medical devices
Four Steps to Your Certificate
1. Application and decide financial terms by signing Contractual Agreement: Consultation and preliminary assessment during which we inspect your site and review your quality management documentation.
2. Stage-1 Audit: We audit your site to determine whether you are eligible for certification or analyze all the required information on your company. We review your quality management documentation for compliance with EN ISO 13485.
3. Stage- 2 Audit: On-site, we examine how your quality management system is applied in practice and evaluate how effective it is.
4. Certificate: If you meet all the criteria, we issue a certificate confirming compliance with standards and the integrity of your quality management system.
Risk Management according to EN ISO 14971
ISO 14971 for the application of risk management specifies a process for a manufacturer to identify the hazards associated with medical device, including in vitro diagnostic (IVD) medical device, to estimate and evaluate the associated risks, to control these risks, and to monitor the effectiveness of the controls.
The risk management file must have that particular defined and documented Risk management process that addresses risk analysis, evaluation and control, collection of production and post-production data to validate or change previous risk determinations.
Quality Management System according to EN ISO 13485
Introduction to ISO 13485
To evaluate how well your organization is able to meet customer expectations and comply with regulatory requirements.
ISO 13485 is not a product standard. It a process standard.
Therefore, it not enough to establish a quality management system that complies with the ISO 13485 standard, you also need to comply with all relevant product and service oriented technical standards and regulations
ISO 13485:2016 is based on the ISO 9001:2015 process model and based on Annexure SL.
ISO 13485:2016 was written as a model to meet the quality system requirements of various global regulations.
With the shift in emphasis to be model for regulatory requirements, the writers of ISO 13485:2016 removed the emphasis on customer satisfaction from ISO 9001:2015.
ISO 13485 has not been adopted by the FDA, who will continue to have separate Quality System Regulation (QSR) requirements, however, the FDA participated in writing ISO 13485:2003 to make sure their requirements and ISO 13485:2016 are aligned.
ISO 13485:2016 was not written to be a business improvement model it was written as a tool for maintaining the effectiveness of processes.
Unlike ISO 9001:2015, ISO 13485:2016 will not allow manufacturers to rationalize documentation. In order to ensure companies meet regulatory requirements, ISO 13485:2016 is more prescriptive, and requires that certain procedures still need to be documented.
Risk management is also a very key element of ISO 13485:2016.
There is no significant relationship between ISO 13485:2016 and ISO 9001:2015—the Quality Management System fundamentals standard.
ISO 13485:2016 is compatible with other "non-qualitymanagement systems such as ISO 14001, or OHSAS 18001